Gaines Landaverde Residence, Los Angeles, California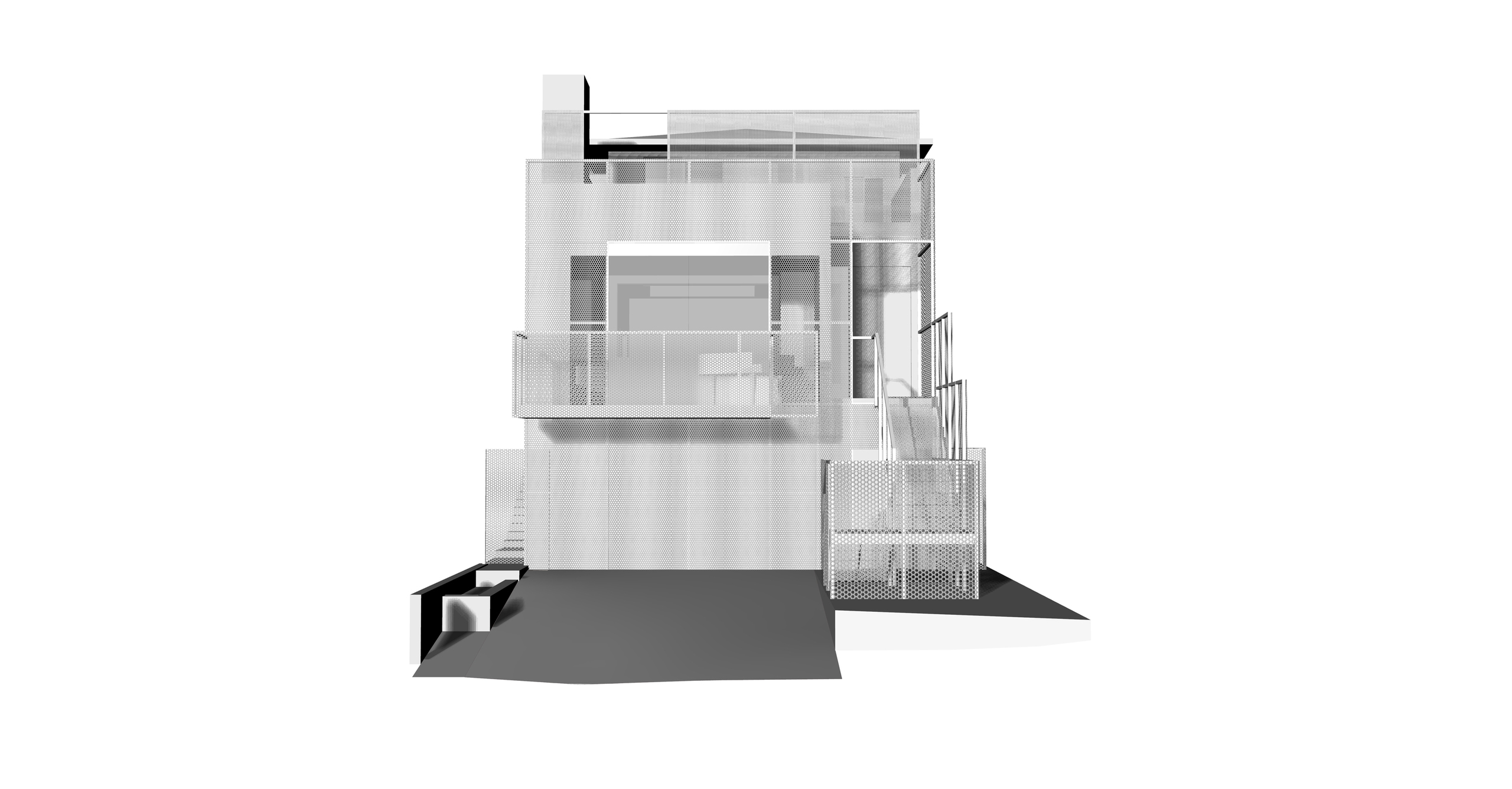 A well known contemporary Los Angeles artist asked us to undertake a small addition and "face-lift" of his home in Mount Washington. His primary motivation was enlarging the living space to accommodate his piano. We took this opportunity to also rework the entry sequence and to completely redesign the front of the house. For the front elevation we developed a grid of perforated metal screens at various scales that loosely reference the grids that the artist employs in his own work. These screens diffuse the shape of the original house and at the same time create a register for the life going on inside.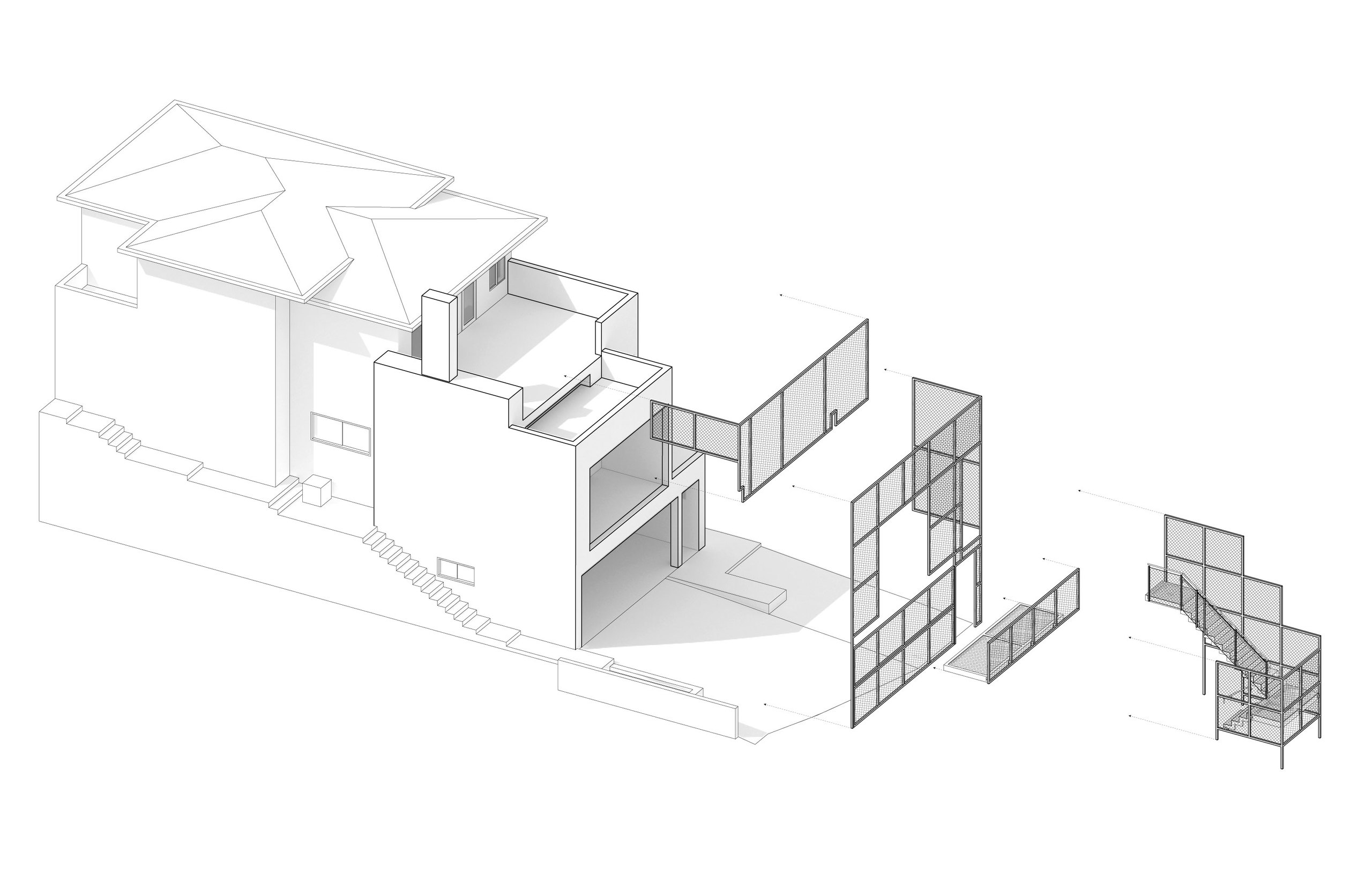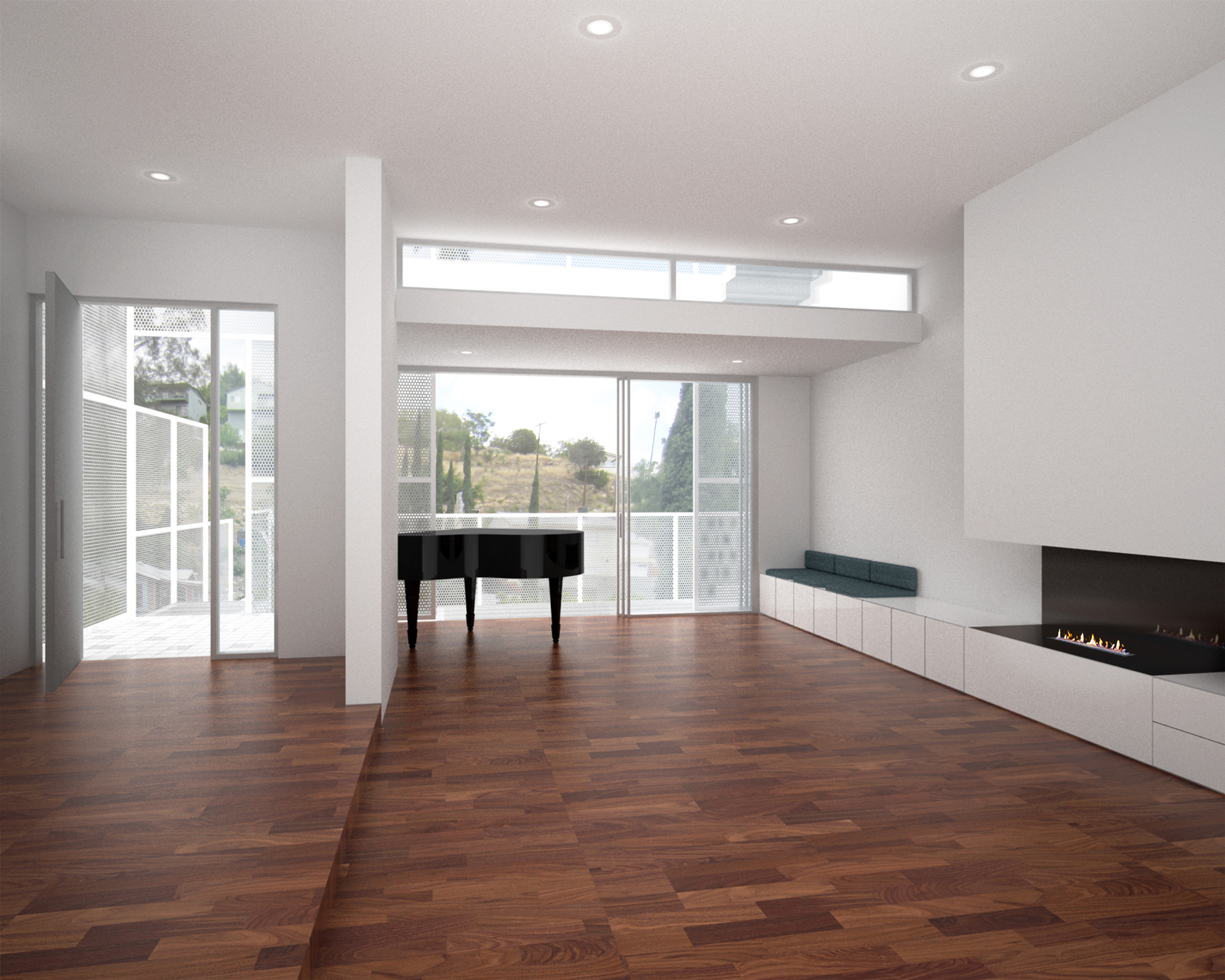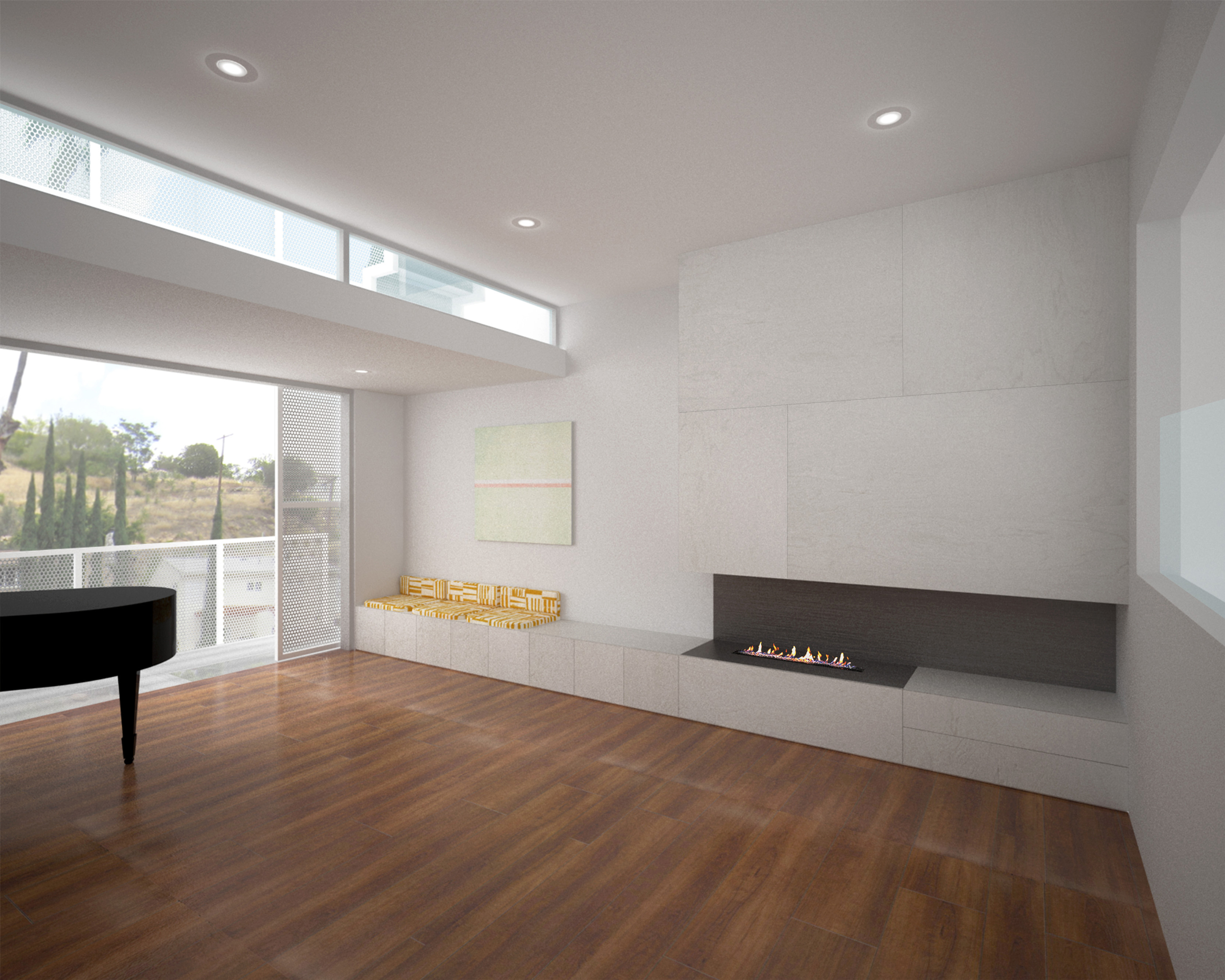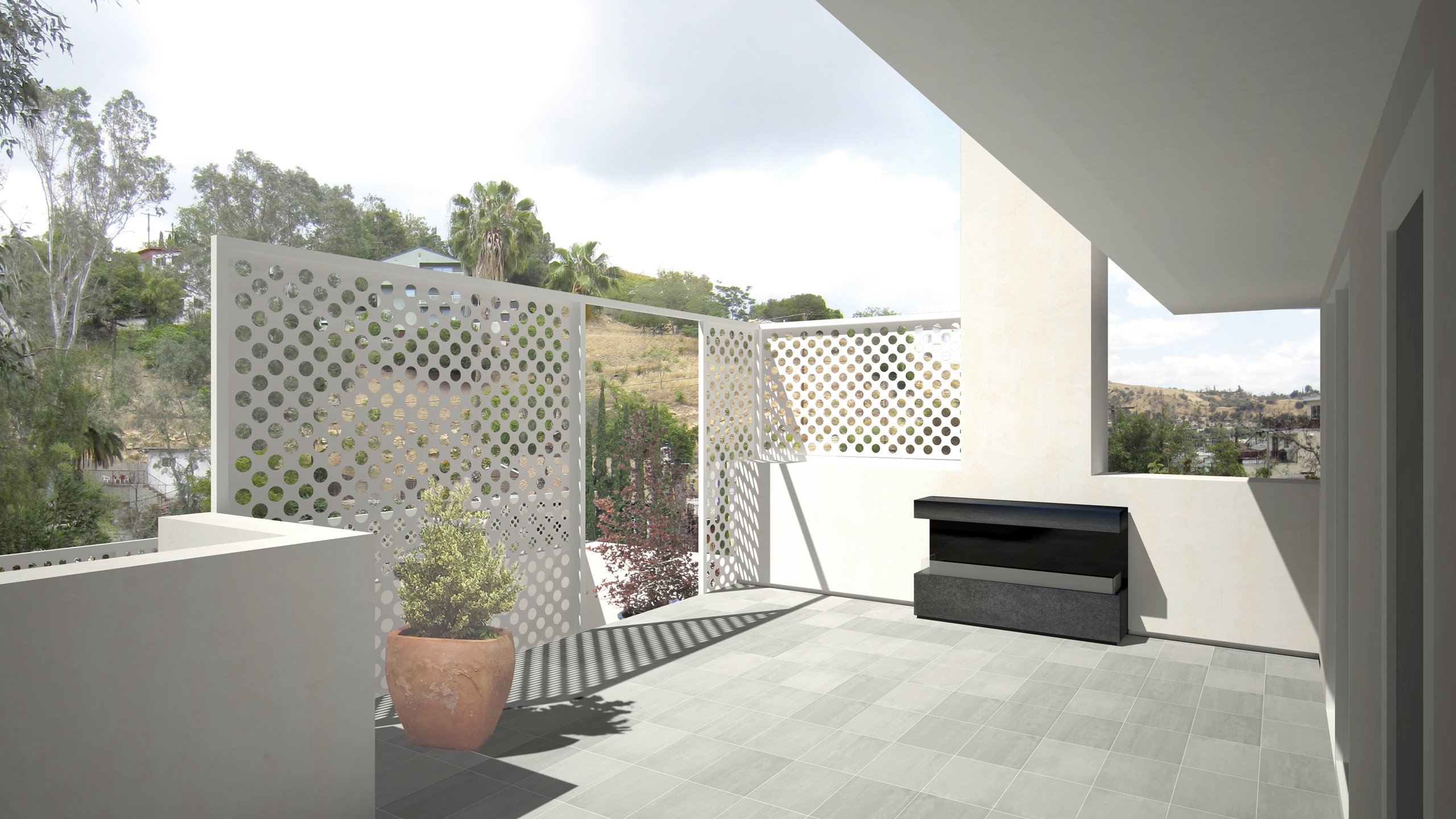 ---
Status: In Construction
Size: 125 SF Front Addition
Project Team: Peter Tolkin, Sarah Lorenzen, Albert Escobar, Trenman Yau, Denise Nugent
Engineers: Nous Engineering (Structural)
General Contractor: Via Veneto Construction,Inc.  
Consultants: Alternative Energy Systems (Energy)